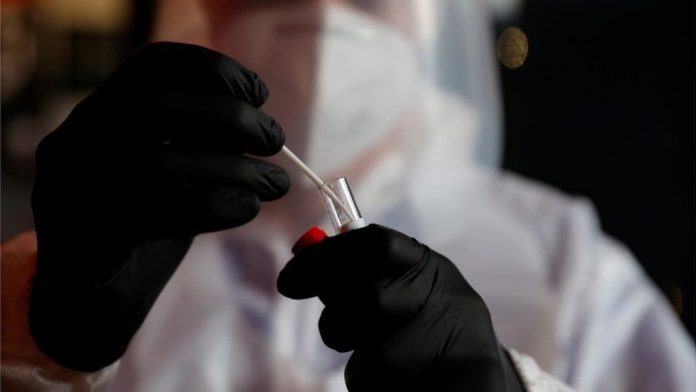 MUQDISHO-AYAAMAHA-France has confirmed the first case in the country of the more contagious coronavirus variant recently identified in the UK.
The French health ministry said the person was a French citizen in the central town of Tours who had arrived from London on 19 December.
The ministry said he was asymptomatic, and currently self-isolating at home.
The appearance of the new coronavirus variant in England triggered travel curbs with dozens of countries.
It was confirmed after the man was tested in hospital on 21 December, the health ministry said.
The infected person, a French national living in the UK, was feeling alright, it added without providing further details.
Other countries have also reported cases of the new variant: on Friday, Japan confirmed five infections in passengers who had all arrived from the UK, while cases in Denmark, Australia and the Netherlands were reported earlier.
The new variant first detected in England in September is blamed for sharp rises in levels of positive tests in recent weeks in London, the east of England and the South East